Thank you
The #1 Team Audi award recognizes the top 9 dealers in the country for excellence in all aspects of the business, with a focus on customer service and satisfaction. We could be more proud of our entire team, from Sales to Parts & Service and everyone in between. Taylor Audi would like to especially thank our customers for all their support in 2021 and for helping us into #1 Team Audi.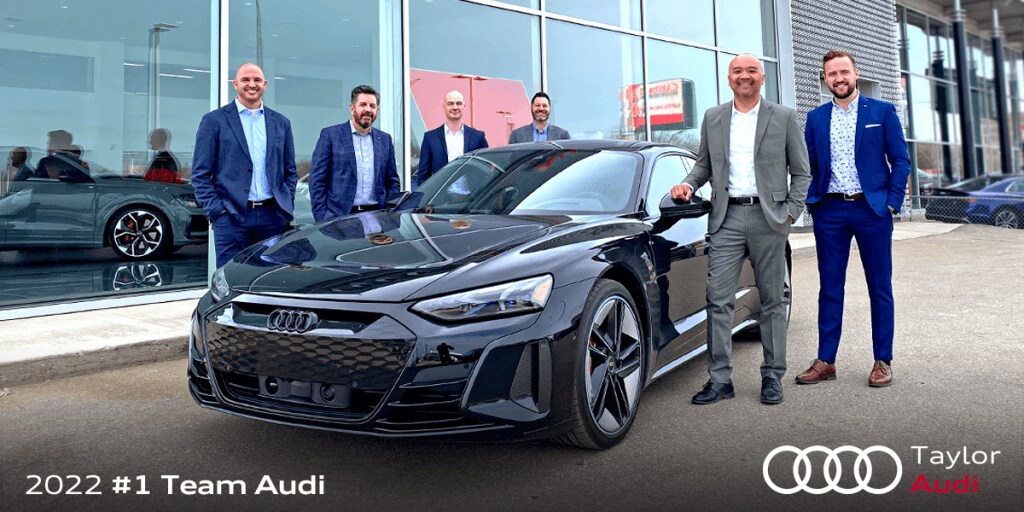 Come visit us at 775 Broad Street and let us show you what sets us apart!
Our Journey
Being selected to the 2022 #1Team Audi is something we take very seriously. It is a prestigious award, but we aren't worried about prestige.  First, we think about creating a great buying experience. After that, we think about keeping the cars running perfectly.  Finally, we want to build a relationship and serve our customers for life.  Once we have done all of those things, and our customers are satisfied, then we can be satisfied as well.
Being selected means that we are reaching our goals.
The #1 Team Audi distinction acknowledges the best performers in our Dealer network. All Audi Dealers are measured against criteria related to Customer Experience, New Car Sales, Used Car Sales, and Service and Parts. The goal of #1 Team Audi is to focus on a performance oriented culture to delight our customers and create Audi fans for life. Each year the Top 10 Audi Dealers with the best results are recognized with distinction with #1 Team Audi and we are proud to be among the best in Canada.
Our Customer Satisfaction rating is measured by both customers who purchase an Audi, and those who come in to receive parts and service. It's no accident that we are making sure that every customer is pleased with their total ownership experience, and we are proud to have an amazing team that is up to the task.
Satisfaction is Taylor Made!